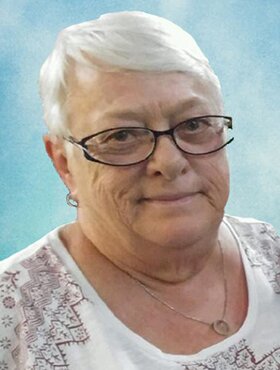 Obituary of Wilma Marie Boll
April 15, 1949 - Calgary, Alberta
September 13, 2022 - Calgary, Alberta
Wilma Marie Boll, beloved wife of Klaus Dieter Boll, of Calgary, AB, passed away peacefully in her sleep on Tuesday, September 13, 2022, at the age of 73 years.
Willie was born in Calgary, AB, on April 15, 1949. She grew up in Edmonton, Germany, and Calgary. She graduated from O'Leary high school in Edmonton. In 1978, Willie married Lorne Campbell in Calgary, and they had three children.
Willie accomplished much throughout her life and was particularly proud of becoming a nurse after high school, and of her Visual Arts Diploma in Ceramics from Alberta College of Art (1994). Willie was an established artist, she loved painting and ceramics, and she had her pieces in numerous galleries across North America.
Willie loved singing; she was an active member of the Crystal Bells Choir and The Greater Forest Lawn 55+ Society. Willie's four children and eleven grandchildren were her greatest treasure.
Willie met the love of her life, Klaus, in 1989, later they blended their boisterous families, and they finally married in 2005. They enjoyed hiking, biking, traveling, white water rafting, and her cats.
Besides her loving husband Klaus, Willie is survived by their four children, Sandra Popovich (Richard), Adam Campbell (Nicole), Geordee Campbell, Maegan Divelbiss (Frank); and her eleven grandchildren Kurtis, Taylor, Nick, Alex, Amelia, Jase, Reace, Piper, Logan, Addyson and Erik, and her cat Mishka. She is also survived by her two siblings, as well as numerous nieces, nephews, cousins, and friends. Willie was predeceased, by her parents Alexander and Helen Erfurt.
A celebration of Willie's life will be held at McInnis & Holloway (Chapel of The Bells, 2720 Centre Street North, Calgary, AB), on Thursday, September 29, 2022, at 2:30 p.m. Reception to follow in the Hospitality Centre at the Funeral Home. Condolences, memories, and photos may be shared and viewed at www.McInnisandHolloway.com.
In living memory of Wilma Boll, a tree will be planted in the Ann & Sandy Cross Conservation Area by McInnis & Holloway Funeral Homes, Chapel of the Bells, 2720 Centre Street North, Calgary, AB T2E 2V6, Telephone: 403-243-8200.


Share Your Memory of
Wilma