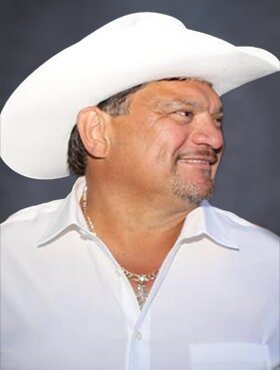 Obituary of Andres Tinoco Soza
July 3, 1970 - Chinandega, Nicaragua
September 16, 2023 - Calgary, Alberta
Andres "Alejandro" Tinoco Soza, beloved husband of Carmen Cecilia Landero Palma, of Calgary, AB, passed away on Saturday, September 16, 2023, at the age of 53 years.
Alejandro was born in Chinandega, Nicaragua, on July 3, 1970. He met the love of his life Cecilia in Chinandega, and they began dating in 1986. After some time apart he immigrated to Canada in 1992 to be reunited with Cecilia, and his eldest daughter where they continued to grow their family and built their home.
Alejandro graduated from SAIT in 2009 with a Red Seal certification as a Heavy-Duty Technician. He was a dedicated heavy-duty mechanic, and proudly worked for a select few construction companies in Calgary, AB. He took so much pride in his work, and anxiously awaited sunrise every morning to get back out in the field. Alex dedicated the last eleven years of his career to his Borger family doing one of the things he loved most.
Alejandro accomplished so much through his life and was particularly proud of the family he built with Cecilia. If you ever heard any of his stories, he would never fail to mention his adventures as the starting goalkeeper of the National Soccer team of Nicaragua at the age of seventeen. Or when he drove to Nicaragua from Canada to personally deliver his father his infamous 1988 Ford F-250.
Alejandro always loved hosting and sharing his radiant, and contagious energy in good company while listening to his endless rancheras and enjoying a cold beer. He never had a shortage of family or friends surrounding him whether it was at home, camping, the beach… he was literally the life of the party.
Alejandro shared countless vacations with his family in Nicaragua. He took pride in sharing his country, and family with his children every year for Christmas.
He will be most remembered for his humour, welcoming heart, and the love for his wife, and children.
Besides his loving wife, Alejandro is survived by his three daughters Almidred (Jose), Grace, Andria; son Alexandre, and his two beloved grandchildren Diego, and Mia. Alejandro is also survived by his parents Alma Nubia Soza and Alejandro Tinoco Espinoza from Chinandega, Nicaragua. As well as his four sisters Irela, Lucia, Claudia, and Aracely.
Alejandro leaves an impact on many friends, and extended family members that had the privilege to enjoy many beautiful memories with him. He will be forever missed.
Alejandro's family would like to thank the nurses and doctors at Tom Baker Cancer Center and the Foothills Medical Center for the extraordinary care and support they provided him with over the last two years. The family would also like to send a heartfelt thank you to the Palliative Care Team for the genuine love and care they provided to Alejandro and his family.
Relatives and friends are invited to Prayers and Tributes at McInnis & Holloway (Deerfoot South, 12281 – 40th Street SE, Calgary, AB) on Wednesday September 20, 2023, at 6:30 p.m. Reception to follow in the Hospitality Centre at the Funeral Home.
Funeral Services will be held at St Albert the Great Catholic Church (10 Prestwick Drive SE, Calgary, AB) on Thursday September 21, 2023, at 1:00 p.m. Graveside Service to follow at Mountain View Cemetery (1605 100 St SE Calgary, AB).
Family and friends who are unable to attend in person are invited to join Mr. Tinoco's service streamed live (see below) on the day of the service. For those who are unable to view live, a recording of the service will be posted. Condolences, memories, and photos can also be shared and viewed here.
In living memory of Andres Antonio Tinoco Soza, a tree will be planted in the Ann & Sandy Cross Conservation Area by McInnis & Holloway Funeral Homes, Deerfoot South, 12281 – 40th Street SE, Calgary, AB T2Z 4E6, Telephone: 403-203-0525.
Thank you for joining us for the live streaming of this event
(The event start time on our video player has automatically adjusted to match your time zone)
Our technical team does everything possible to ensure the best quality of the live-stream service.
Unfortunately, there are times when the internet connection at the venue or where you are viewing from may cause interference and buffering.
We apologize if this is the case with today's live stream, but we want to assure you that this service will be recorded and uploaded following the service.
Click Here to View Andres Tinoco Soza's Memorial Card
SPANISH VERSION
Alejandro nacio en Chinandega, Nicaragua el 3 de Julio de 1970. Conocio al amor de su vida Cecilia en Chinandega y empezaron su noviasgo en 1986. Despues de un tiempo aparte el imigro a Calgary, Canada en 1992 para reunirse con Cecilia y su hija donde construyeron su familia y hogar.
Alex se graduo de SAIT en 2009 con certificacion como tecnico de maquinaria pesada. Alex era un mecanico dedicado y solo trabajo para selectas compañias de construccion en Calgary. El daba siempre lo mejor en su trabajo, y diario esperaba con ancias el amanezer para regresar al campo. El dedico los ultimos 11 años de su carrera a su "familia de trabajo" en Borger haciendo lo que mas amaba.
Alejandro logro mucho durante su vida y estaba particularmente orgulloso del hogar que construyo con Cecilia. Si alguna vez escuchastes sus historias el nunca fallaba en contar sus anectotas como el portero de la Primera Seleccion Nacional de Futbol de Nicaragua a la edad de 17 años. O cuando cundujo por tierra a Nicaragua desde Canada para personalmente entregar le a su Padre su famosa camioneta Ford F-250.
Alejandro se llenaba de felizidad al ver a los demas gozando. Su energia radiante y contagiosa fue compartida entre buena compañia, escuchando sus rancheras infinitas con una cerveza helada en mano. Alejandro siempre se encontraba rodiado de amigos y familia fuese en casa, camping, en la playa… era siempre el alma de la fiesta.
Alejandro compartio innumerables vacaciones con su familia en Nicaragua. Se enorgullecia en compartir su pais y familia con sus hijos. Fue el mejor regalo que el y Cecilia le brindaron a sus hijos en Navidad.
Sera recordado por su humor, su corazon acogedor, por la adoracion por sus Padres y el amor incondicional a su esposa e hijos.
Ademas de su amada esposa, Alejandro sera extrañado por sus hijas Almidred (Jose), Grace, Andria, su hijo Alexandre. Y por sus amados nietos Diego y Mia.
Tambien lo extrañaran sus padres Alma Nubia Soza, Alejandro Tinoco Espinoza y sus quatro hermanas Irela, Lucia, Claudia, Aracely.
Alejandro deja un impacto en muchos amigos y familiares que tuvieron el privilegio de compartir muchos bellos recuerdos. Lo extrañaremos por siempre.


Share Your Memory of
Andres