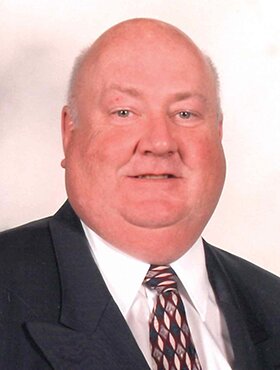 Obituary of Brian Cecil Holmes
October 27, 1951 – Winnipeg, Manitoba
September 12, 2023 - Calgary, Alberta
With heavy hearts, we announce the passing of Brian Cecil Holmes, who left this world on September 12, 2023, at the age of 71. He passed away peacefully, in the company of loved ones.
Brian was born on October 27, 1951, in Winnipeg, MB, where he remained until 1969, at which time he relocated to Calgary, AB, to begin his work in the Armed Forces. Soon afterwards, Brian met his wife of 51 years, Linda, who together created a life surrounded by loving family and friends. In 1975, Brian turned his attention to serving our community as an officer with the Calgary Police Service, beginning a rewarding career that lasted 20 years. After his retirement from the CPS in 1995, Brian was once again drawn to the world of investigation, as he began his eighteen-year career as an investigator with WCB. Upon his retirement from WCB in 2013, Brian once again sought to serve others, volunteering for many years with the Calgary Police Service's Fraud Prevention and YouthLink Calgary divisions, whether by sorting through documentation or offering presentations to the community that aimed to keep everyone safe. There is no question that he made our city and world a better place, leaving an indelible mark on the lives that he touched.
Throughout his journey, Brian embraced the richness of the company of family and friends and was a seeker of knowledge. He had a passion for a very wide range of TV series and movies and was an avid reader of many genres (ranging from the adventures of Horatio Hornblower to John Grisham novels).
Get-togethers with friends and Sunday night dinners with family will be remembered as times shared with Brian where we would engage in passionate debates, discuss current events, and share a few good belly laughs. All of these will be sorely missed yet remembered with fondness.
In addition to many other extended family members, Brian is survived by his loving wife Linda, his children Jenniffer (Ryan), Shannon (Jason) and Ian, and his grandchildren Ethan, Chloe, Jacob, and Linden, all of whom he cherished deeply and who in turn will always carry his memory in their hearts.
Brian journeyed through life with a spirit of wonder and a love for his family and friends. His memory will continue to inspire us to seek to serve others as best as we can.
In keeping with Brian's wishes, there will not be a formal service or gathering to celebrate his life. In lieu of flowers, the family kindly requests that donations be made to the Canadian Diabetes Association, a cause that continues the legacy of care that Brian upheld for the broader community.
Reflections, condolences, memories, and photos that celebrate the life of Brian Holmes may be shared and viewed here.
In living memory of Brian Holmes, a tree will be planted in the Ann & Sandy Cross Conservation Area by McInnis & Holloway Funeral Homes, Eastside, 5388 Memorial Drive NE, Calgary, AB T2A 3V9, Telephone: 403-248-8585.


Share Your Memory of
Brian