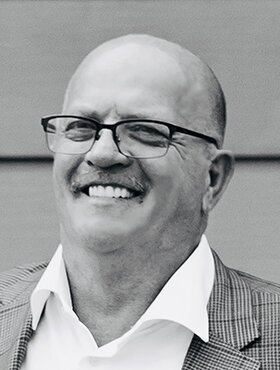 Obituary of Karl Anthony Leptich
November 23, 1954 - Lampman, Saskatchewan
September 12, 2023 - Calgary, Alberta
Karl Anthony Leptich has departed for an indefinite hunting trip as of September 12, 2023. He has left behind his much-loved wife of 42 years, Irene (née Wakoluk), and his children Christopher (Sara) and Lindsay (Shawn). Karl adored and doted on his fur grandbabies, Bailey, Osha, Watson, Ferdinand, and his "favourite" cat, Dora. Additionally, he is survived by his siblings, Yvonne, Marilyn (Alfie), Duane (Debbie), Denice, Darcie (Don), and Darrin (Melody), as well as countless nieces, nephews, great-nieces, and great-nephews. Karl will be missed by many friends he considers to be family.
Although he had a less-than-average lifespan, Karl did not live an average life. He laughed inappropriately at every chance, learned what he wanted to learn, fixed what he wanted to fix, and pestered those he loved. His 20 years as a hockey coach from tyke to bantam levels afforded hundreds of children and parents from the Bowness Community exposure to his unique personality. Half a dozen or so of these folks might speak of him fondly…if pressed.
Karl was best known for his incredible work ethic and his willingness to lend a hand. He had tremendous knowledge, even though formal education was never his thing. Karl worked in carpentry and construction most of his life. He enjoyed working with his hands and problem-solving. Recently, he worked at the MNP Community and Sports Centre, where he had a tremendous impact on many lives, including young colleagues and the vulnerable population in the area.
Karl's happy place was the cabin, affectionally known as "The Land." Karl was rarely idle and was very resourceful. He built the cabin by hand, always needing new tools or materials for the projects. He filled the cabin with all the things he loved: fishing and hunting gear, tools, and other knickknacks that made him happy. As a result, he left behind a lot of possessions. We're not even sure what all of these "treasures" are, so if you are looking for power tools, ammunition, or work gloves, please let Irene know.
Karl would have hated for everyone to gather in sadness, so a party in honour of Karl will be held on Saturday, September 30, 2023, from 11:00AM to 3:00PM at the Scenic Acres Community Association (8825 Scurfield Dr NW, Calgary, AB).
In lieu of flowers, please consider donating to the Cochrane and Area Humane Society, 62 Griffin Industrial Point, Cochrane, AB T4C 0A3, Telephone: (403) 932-2072, https://www.gifttool.com/donations/Donate?ID=1427&AID=125 or to the Calgary Alpha House Society, 203 15 Ave SE, Calgary, AB T2G 1G4, Telephone: (403) 234-7388, https://alphahousecalgary.com/donate/.
In living memory of Karl Leptich, a tree will be planted in the Ann & Sandy Cross Conservation Area by McInnis & Holloway Funeral Homes, Crowfoot, 82 Crowfoot Circle NW, Calgary, AB T3G 2T3, Telephone: 403-241-0044.


Share Your Memory of
Karl