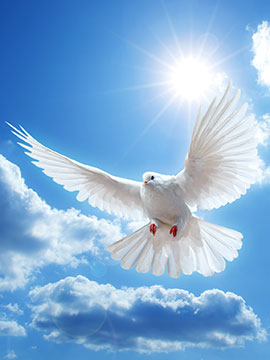 Obituary of Ian Frazer Kilpatrick
March 9, 1939 - Toronto, Ontario
September 17, 2022 - Calgary, Alberta
Ian Kilpatrick, stellar father and grandfather passed away on Saturday, September 17, 2022, at the age of 83 years, after an extended period of enduring dementia.
Ian was born in Toronto, ON to John (Eric) and Gwendoline (Helen) (McKinnon) Kilpatrick, and the family settled in Byron, ON where he grew up rough and tumble with his two brothers Jim and Larry. Ian was an excellent athlete and played numerous sports throughout his school life in London, ON, with Football being a true passion, right behind cars. He would proudly comment that he only broke his nose seven times. Unfortunately, the seventh time was right after he had it fixed.

He obtained a diploma from the Royal Canadian Airforce as a Fighter Control Operator in the summer of 1956 and graduated from London Central Collegiate High School in 1958 after winning the esteemed "Purple Bowl" Football Championship. He went on to join the Royal Canadian Mounted Police where he travelled to Regina, SK and met Eileen Zimmerman at a Sadie Hawkins Dance. They fell in love, and after transferring with the RCMP to Thompson, MB, Ian chose Eileen over his job and they were married September 16, 1961 in Torquay, SK, Eileen's hometown. Ian was offered a job with the Calgary Police Force and he and Eileen moved west to Calgary to start their life, together.
Walking the beat in the Streets of Calgary by night, Ian went to the University of Calgary during the day and got his degree in Education (with distinction) in 1969, while Eileen tended to the little ones. Ian started his career as a teacher for the Calgary Catholic School Board, with Eileen to follow in his footsteps, obtaining her degree in Education and starting her teaching career after the youngest turned five. Ian was an avid learner and went back to school to get his Master's of Education in 1988.
As teachers, they enjoyed their summers together with the kids and were introduced to the Okanagan Valley by Roy West, a fellow teacher. They bought a half acre lot in a small community called Killiney Beach in the fall of 1978. Ian, Eileen and the four children all pitched in to build their cabin together in the summer of 1979 and created so many great memories.
Following their teaching careers, Ian primarily at St. Francis High School in Calgary, and Eileen at Father Lacombe High School, retired to run the Cedar Grove Bed and Breakfast together in Killiney Beach from March to November in each year, returning to Calgary for the winters with a well-deserved trek to Mexico. They were active in the Okanagan Community and Ian was instrumental in building the Fintry Firehall in 2004 and securing funding for the Fire Boat. "Together" was a key for Ian and Eileen and they celebrated 52 inseparable, loving years. Jiving in the kitchen to their favourite songs, holding hands and sitting close were the norm. Eileen died in his arms in June of 2014 following a short battle with cancer.
Ian was an incredibly capable man who built houses, fixed cars, coached many sports teams and inspired numerous young minds. He was passionate about his wife, his family and his students. He challenged the system and questioned the things that didn't make sense or didn't seem fair. He lived with integrity, courage, and compassion for those around him. His impact is cherished by many.
Ian is survived by his three daughters, Armelle (Greg), Aurele, and Ariane (Scott); two brothers, Jim and Larry (Avis); and his beloved grandchildren, Shea, Kyra, Sadie, Josh, Caleb and Mitchell. He was predeceased by his parents, his wife and his son Frazer.
Funeral Mass will be celebrated at St. Luke's Catholic Church (Corner of Northmount Drive & Northland Drive N.W., Calgary, AB) on Thursday, November 3, 2022 at 11:00 a.m. Condolences, memories, and photos can also be shared and viewed at www.mcinnisandholloway.com. Condolences, memories, and photos can also be shared and viewed at www.mcinnisandholloway.com
If friends so desire, memorial tributes may be made directly to The Alzheimer Society of Calgary, 800, 7015 Macleod Trail S.W., Calgary, AB T2H 2K6, Telephone: (403) 290-0110, info@alzheimercalgary.ca.
The family wishes to give special thanks to Judy Bushell, a care companion and angel who was instrumental in Ian's quality of life since 2015. The family also wants to recognize Carewest Colonel Belcher for their commitment to caring for our seniors.
In living memory of Ian Kilpatrick, a tree will be planted in the Ann & Sandy Cross Conservation Area by McInnis & Holloway Funeral Homes, Park Memorial, 5008 Elbow Drive SW, Calgary, AB T2S 2L5, Telephone: 403-243-8200.