"The opportunity to serve" is the highest compliment McInnis & Holloway could receive.
403-243-8200 | Search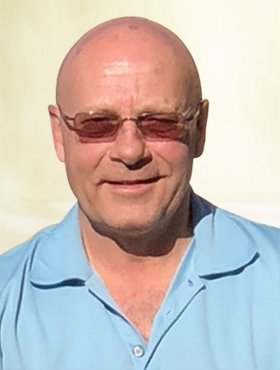 In Memory of
Richard Wayne KLIPPENSTEIN
1962 - 2020
Obituary of Richard Wayne KLIPPENSTEIN
February 7, 1962 – Altona, Manitoba
July 28, 2020 – Calgary, Alberta
Richard Wayne Klippenstein, beloved husband of Debbie Lapointe, of Calgary, AB, passed away on Tuesday, July 28, 2020 with his family by his side, at the age of 58 years.
Richard was born February 7, 1962 in Altona, MB, and made his way to Calgary, AB, where he worked at AGAT as a Manager in the Core/Rock properties for the past thirty years, and was well respected in the industry. Richard was a wonderful father, grandfather and a devoted husband. He enjoyed music and had a passion for golf. Richard was a hard working man who took pride in everything he did. He will be deeply missed by his family, friends and all who knew him.
Richard is survived by his wife, Debbie Lapointe, his sons, Rob Stewart, Mike Stewart and Craig Stewart; his grandchildren, Michael Stewart, Jayce Stewart, Deija Stewart and Brooke Stewart; his mother, Della Klippenstein and mother-in-law, Clara Lapointe, siblings, Deb Klippenstein, Pat Klippenstein, Jim Klippenstein, Art Klippenstein and Barb Macintyre, as well as many nieces, nephews and cousins.
In lieu of flowers, memorial donation in Richard's name may be made directly to a charity of your choice. Condolences, memories and photos may be shared and viewed on Richard's obituary at www.McInnisandHolloway.com.
In living memory of Richard Klippenstein, a tree will be planted in the Ann & Sandy Cross Conservation Area by McINNIS & HOLLOWAY FUNERAL HOMES, Chapel of the Bells, 2720 CENTRE STREET NORTH, CALGARY, AB T2E 2V6, Telephone: 403-243-8200.

Share Your Memory of
Richard