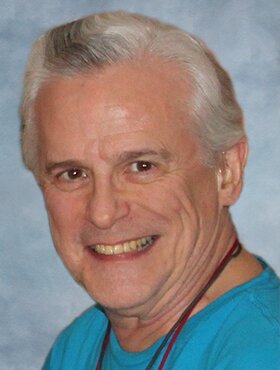 Obituary of Larry Robert Williams
December 27, 1955 - September 13, 2022
In loving memory of Larry Williams who will be missed dearly by his family and friends. You are now free. On Tuesday, September 13, 2022, the Williams' family unexpectedly lost a loving husband, brother, and father in their family home in Calgary, AB, at the age of 66 years.
Larry was born in Ontario on December 27, 1955. He moved to Calgary, AB, with his family in 1969, and graduated from high school in 1972. Due to Larry's logical and practical nature, he went to the University of Calgary, graduating with a degree in Computer Science. Larry started his career with the City of Calgary as a Programmer Analyst and was later promoted to Senior Support Analyst.
At the age of 27, Larry and Esther met, and they married in October 1982. Three years later they had their first son Paul and two years later Neil was born. Larry was a proud member of Trivia and other groups. He enjoyed cooking and experimenting in the kitchen and BBQ, using his family and friends as guinea pigs for his delicious creations. Larry enjoyed camping, fishing, and mountain hiking, especially in his younger years with his close relative Chuck, his brothers, and then later with his boys. He was skilled at carpentry and renovations, creating many projects around the house, and he helped Neil renovate several homes.
Larry's favourite T-shirt slogan was "I disagree but I respect your right to be stupid". Larry was like a second father to his son's friends and was always willing to lend a helping hand. Larry was an avid and skilled gamer. He was a loving, patient, and caring husband. Larry will be most remembered for his enormous bear hugs, quick-wit, humour, warm and helpful nature, and especially his advice. He was a rock to his sons and will be greatly missed.
Larry is greatly missed by his wife Esther of 40 years, two sons, Paul, and Neil; and two older brothers, Cec (Bev), and Denis (Heather); as well as numerous nieces, and nephews. Larry was predeceased by his parents, Ross and Elizabeth.
A Celebration of Larry's Life will be held at McInnis & Holloway (Crowfoot, 82 Crowfoot Circle NW, Calgary, AB), on Saturday, October 8, 2022, from 2:00 p.m. to 5:00 p.m. Family and friends who are unable to attend in person are invited to join Larry's service streamed live (see below) on the day of the service. For those who are unable to view live, a recording of the service will be posted. Condolences, memories and photos can also be shared and viewed here.
In living memory of Larry Williams, a tree will be planted in the Ann & Sandy Cross Conservation Area by McInnis & Holloway Funeral Homes, Crowfoot, 82 Crowfoot Circle NW, Calgary, AB T3G 2T3, Telephone: 403-241-0044.
Thank you for joining us for the live-streaming of this event
(the event start time on our video player has automatically adjusted to match your time zone)
Our technical team does everything possible to ensure the best quality of the live-stream service.
Unfortunately there are times when the internet connection at the venue or where you are viewing from may cause interference and buffering.
We apologize if this is the case with today's live-stream but we want to assure you that this service will be recorded and uploaded following the service.


Share Your Memory of
Larry